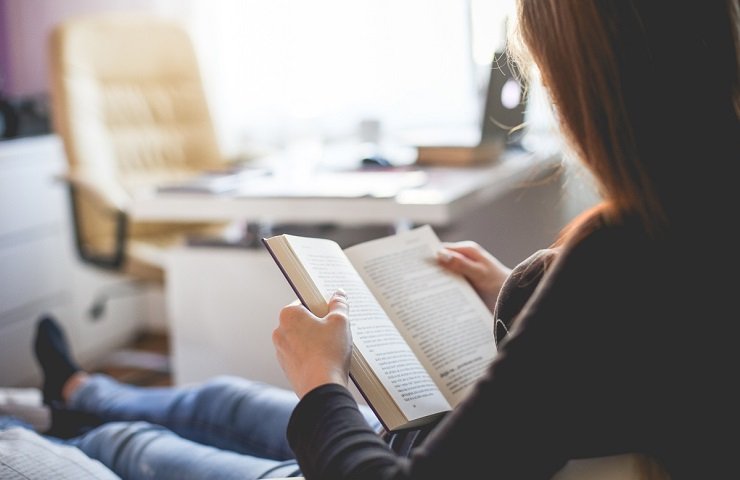 Reading List for Budding Entrepreneurs
King's College London's careers blog recently asked me to write a couple of posts for their graduates, and as many of our Winterwood students are highly entrepreneurial I thought I'd share the below tips and reading recommendations with you also.
The best thing you can do if you want to be an entrepreneur, is give it a go. Don't risk everything, you'll probably want to keep a safe job or make sure you're not going to be homeless if you can't pay your rent, but otherwise you want to put 1000% into what you do. It isn't just a job, it should be your passion.
The second best thing, is find the right people to work with, mentor you, and even invest in you. Having the right people around you to encourage you, who you can bounce ideas off, who will also hold you accountable, makes or breaks an entrepreneur. You cannot do it all on your own, even if your main mentor is your dad – dads know more stuff than we give them credit for.
The third best thing, however, once you've got cracking and found some people to help you, is to read. The great thing I've found about business books, particularly as someone with an Arts and Humanities background who set up a successful business in spite of because of this, is that they tend to give you a lot of case studies. They'll interpret those case studies for you, and hand over their many pearls of wisdom, but for me the best thing is examples that I can interpret and apply myself. I want to learn from the best, but every business is unique, and you're going to need to work it out for yourself if you're going to succeed. Below is a random selection for those of you hungry for knowledge and inspiration.
---
What They Don't Teach You at Harvard Business School
Mark H. McCormack
---
This is an absolute goldmine of advice, gathered over McCormack's incredibly successful career. Dubbed 'the most powerful man in sport', McCormack founded IMG (International Management Group), the first and most successful sports management company in the world. Here, he reveals the secrets of his success in key business issues, from analysing yourself and others, sales, negotiation, timing and time management, decision making and communication, to the essentials for both building and keeping a business. What They Don't Teach You at Harvard Business School fills the gap between a business school education and the street knowledge that comes from the day-to-day experience of running a business and managing people.
---
Grit: Why Passion and Resilience are the Secrets to Success
Angela Duckworth
---
Literally a manifesto on how to achieve anything, as long as you're willing to work hard for whatever it is you're passionate about. A former McKinsey recruit and maths teacher, awarded a MacArthur Fellowship (often referred to as the 'genius award'), Duckworth is now a highly lauded education psychologist. She has studied the brightest and the best, and watched them fail. From army recruits to artists, she reveals the inadequacies in our existing methods for identifying potential, and provides the data on why all the talent in the world won't bring you success without grit.
---
Originals: How Non-Conformists Move the World
Adam Grant
---
I loved this book. Grant covers a wide range of topics, all geared towards discovering and nurturing originality. Whether you are generating, voicing or championing new ideas, or building cultures that welcome dissent and stimulate others to produce novel ideas, Originals will inspire you to take a moral stand against the status quo. Specialising in organisational psychology, Grant is currently a professor at the Wharton School of the University of Pennsylvania, the world's first business school. He has been labelled one of the world's twenty five most influential management thinkers and ranked in the top 100 most creative people in business, and his speaking and consulting clients include Google, Facebook, Goldman Sachs, Disney Pixar and the U.S. army and navy.
---
Lean In: Women, Work, and the Will to Lead
Sharon Sandberg
---
Never mind Caitlin Moran, if you want to succeed on your own terms, Sharon Sandberg should be your go-to girl. Named in the Time 100 in 2012, Time Magazine's annual list of the most influential people in the world, she's currently the COO of Facebook and previously VP of online sales and operations at Google. Her book Lean In uses stories from her own highly successful career as well as carefully researched data, to remind women to believe in themselves and show them how to reach for opportunities.
---
Small Giants: Companies That Choose to be Great Instead of Big
Bo Burlingham
---
I would love to have read this before I even started my own company. There's nothing as effective as working things out for yourself, but the right advice and examples can certainly speed things up! The author of five books on business and entrepreneurship, Burlingham has won and been nominated for countless awards for his journalism and writing. Small Giants studies companies that focus on excellence, and it's an ethos I'm a firm believer in myself. Excellent service and products, and creating a community of workers who believe in what they do and love coming to work.