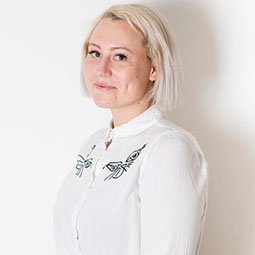 Natalie Worms
Director of Operations
Natalie has been working in the education sector since 2009. She has worked with children of all age ranges, adult learners and graduate and postgraduate students. Natalie has also worked with a wide range of educators, helping to deliver education support, educational administration and programmes of learning for students at both independent schools and those following the national curriculum. Natalie has a real passion for education, and a huge wealth of experience.
Prior to working for Winterwood, Natalie graduated from The Royal Central School of Speech and Drama with a BA in Drama, Applied Theatre and Education. Natalie also holds a number of qualifications in Business and Administration.
Natalie provides all clients with a tailored approach and personable service and is responsible for managing all lessons between clients and tutors and acts as a first point of contact for all Winterwood families. To get in touch with Natalie, please email contact@winterwoodtutors.co.uk.
Meet the rest of the team
Meet some of our tutors